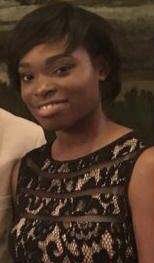 Valencia College/University of Central Florida
Name: Theveline Corriolant
Graduating Class: 2018
Attending: Valencia College Direct Connect Transfer University of Central Florida
Majoring: Nursing
Email: Tcorriolant@gmail.com
Describe your recent success in detail.: I have been attending Valencia college for 1 year now and have been keeping up with my school work and grades while doing community service at Rosemont Community Center and hoping to begin volunteering at Advent Health.
How did Future Leaders United, if at all, prepare you for or propel you towards this achievement?: Future leaders have helped me prepare for this in more ways than one. The main help I would say they gave me is helping me make that smooth transition from high school to college. Many students go into college feeling scared because this is now adulthood for them but with Future Leaders United they helped me see exactly how college was going to be with all of the college tours that we experienced. They also helped me stay involved with my community and encouraged me to learn about and become involved with community service.
Anything else you would like us to know about yourself or your accomplishment?: I would like you to know that I am a very dedicated person. Also, when I saying I'm going to do something I do it will all my heart if I can do it.